Sign In
---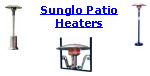 Hoses Regulators and Accessories
---
Click Icon Above
Welcome Homeowners, Contractors, Installers, and Commercial Accounts

Email us or call 949-510-9600 7 Days Week 6:00am- 9:00pm, your requirements for added discounts. Provide us with the model number(s), quantity of units and the ship to address. We will send you an estimate in PDF format to the email address provided. NEED HELP? choosing which model heater(s) will work best for your or customers' application give us a call or email your plans as we offer complimentary 3D drawings/video services. On-site consultation is available in Orange, San Diego, Riverside, and Los Angeles County.

Tropic Heating is AN INFRARED DYNAMICS FACTORY AUTHORIZED FULL SERVICE DEALER - with over 20 years "hands on" experience. We provide on-site/phone CONSULTATION, SALES, SERVICE/REPAIR, PARTS, AND SUPPORT OF THESE FINE PRODUCTS. BEFORE PLACING AN ORDER WITH ANY ON-LINE ONLY RETAILER - CALL US AND EXPERIENCE WHAT SETS US APART. ARE YOU CHOOSING THE RIGHT PATIO HEATER? WE ARE NOT HERE JUST TO MAKE A SALE BUT TO SELL YOU THE RIGHT HEATER FOR YOUR APPLICATION resulting in NO unnecessary time-consuming returns. WE CURRENTLY ARE TAKING ONLY PHONE ORDERS TO ENSURE YOU ARE CHOOSING THE CORRECT HEATER FOR YOUR APPLICATION.

---

Sunpak Infrared Radiant Gas Fired Outdoor Patio Heaters by:

Gas Fired Outdoor Patio Heater

These American Made patio heaters have been warming patios for the past 50 years. Their track record and quality is unmatched. The Sunpak outdoor patio heater incorporates a intricate ceramic designed gas fired burner that produces safe and effective infrared radiant energy. Radiant energy is only absorbed by solid objects and not wasted heating the air. In addition, Sunpak heaters produce dependable "Footprints" of heat to warm your specific need. They are available in 25,000btu, 34,000btu, and dual (two) stage, remote and hard wire. Different color options are also available.

Sunpak Heater Key Benefits

Overhead - keeps floor space open!
Switch activated - Direct Spark Ignition - 100% Safety Shutoff
0-30 degree angle mounting option on most models. S25 Propane can't be angled
Slim Profile (8"H x 8"W x 47 1/2"L)
Wall or Ceiling Mounted
AGA/CGA/ISA Approval
Available in Natural Gas or Propane
Design-certified as an un-vented infrared heater for outdoor or indoor installation.

What are the considerations for choosing the Sunpak heater for your application and the correct model:

Mounting Height/Angle
Patio dimensions/seating and/or occupied areas
Wind and Ventilation
Adequate gas pressure for multiple units

You've planned and know that SUNPAK is the right patio heater for your application - What are the next steps?

Choose model - S25, S34, TSR (Two Stage Remote), or TSH (Two Stage hardwire)
Choose finish - Stainless Steel of black
Choose optional front fascia color - Stainless Steel, Black, or Copper Vein
Choose fuel type - Natural Gas or Propane (LP)

Sunpak orders include mounting kit, transformer, OPTIONAL fascia kit (stainless steel, black, or copper vein), warranty, and a hose kit (patioheat.com exclusive). Click on one below to see how easy!

*SHIPPING IS SAME DAY (before 1:00pm p.s.t), ALWAYS FREE (within the Continental US) FOR ONLINE ORDERS (subject to availability). May will call in Orange County, CA. Sunpak product questions?? Multiple heater discounts - CALL US AT 949-510-9600 AND EXPERIENCE OUR WEALTH OF KNOWLEDGE AND PERSONAL ATTENTION TO YOUR PATIO HEATING NEEDS. IT'S WHAT MAKES US DIFFERENT!

⚠ WARNING: California Proposition 65

If not installed, operated and maintained in accordance with the manufacturer's instructions, this product can expose you to substances in the fuel or from combustion including carbon monoxide which can cause death or serious illness and which are known to the state of California to cause cancer, birth defects or reproductive harm. For more information go to www.P65warnings.CA.gov


Call 949-510-9600 to purchase your Sunpak heater(s) today.





SUNPAK TSH 25,000/34,000btu SS NG|LP Two Stage Hardwire *free shipping
Code: Sunpak_TSH_SS
Price: $2,394.00
Quantity in Basket: none





SUNPAK TSH 25,000/34,000BTU Black NG|LP Two Stage Hardwire *Free Shipping
Code: Sunpak_TSH_B
Price: $2,250.00
Quantity in Basket: none





SUNPAK TSR Two Stage REMOTE 25,000/34,000btu Black NG/LP *Free shipping
Code: Sunpak_TSR_B
Price: $2,250.00
Quantity in Basket: none





SUNPAK TSR Two Stage REMOTE 25.000btu/34,000btu SS NG|LP *FREE Shipping
Code: Sunpak_TSR_SS
Price: $2,394.00
Quantity in Basket: none





SUNPAK S25 Black Heater NG|LP Free shipping
Code: S25B
Price: $1,890.00
Quantity in Basket: none





SUNPAK S34 Black heater NG|LP, Free shipping
Code: S34B
Price: $2,034.00
Quantity in Basket: none





Sunpak S25 25,000 btu SS Sunpak Heater NG|LP includes, hose kit, free *UPS
Code: S25S
Price: $2,106.00
Quantity in Basket: none





SUNPAK S34 34,000 btu SS Heater NG|LP includes hose kit, *UPS
Code: S34S
Price: $2,241.00
Quantity in Basket: none





Sunpak S/S Front Face Trim Kit
Code: 12020
Price: $193.00
Quantity in Basket: none





Sunpak Black Fascia Trim Kit
Code: 12020_2
Price: $193.00
Quantity in Basket: none





Sunpak Page at patioheat.com for more product information.